Growing up in Junagarh, Gujarat, Dhara always dreamt of pursuing a career in the I.T. industry, and to make her dream a reality, she pursued B.E. in Computer science and engineering. However, life had different plans for her. The city where she was residing had minimal opportunities, and to kickstart her career, she needed to step out of her city. But she couldn't take that call due to her family commitments, where she had to be there for her 3-year-old brother since both her parents were working.
She recalls that during her career break, some people would give unsolicited advice on opting for a different career and give up on the idea of making a career in I.T. However, this couldn't deter Dhara from her ambitions. She always felt that she had invested so much time and hard work in her education that she couldn't let it go to waste.
Finally, her dreams started to shape when she eventually relocated to Ahmedabad and got the chance and exposure to work in the IT industry. But was it easy? Absolutely not. With a resume gap of about four years, she had to brush up her skills continuously and appear for multiple interviews for various software development jobs before setting foot in the industry. And finally, she got her first opportunity as a trainee developer and started working on the Laravel framework. This stint helped her gain exposure to the eCommerce development industry and the endless opportunities it offered. But after a certain period of time, she felt she wasn't growing and evolving in her role. The work that she was doing was usually the same almost every day, which made things monotonous, with no room for improvement or growth.
So she wanted to take up more challenging work that gave her the opportunity to expand her skill set and learn more about the development processes.
Her journey to Tecstub
She restarted her job search and interviewed for multiple companies and Tecstub being one of them. When she appeared for the technical round at Tecstub, she was intrigued by the level of questions since they were challenging and interesting. It challenged her abilities and knowledge as a developer.  This particular instance made her want to join the company, and she awaited the results even though she got offers from two other companies at that point in time. She knew that working at Tecstub would not only help her grow as a developer but also allow her to work on innovative and exciting projects.

Life at Tecstub

At Tecstub, Dhara is known for her dedication to work and resilience attitude. When we asked Dhara if there were anything else she would like to do besides being a software engineer, she said No! she loves everything about her job since she got it after so much hard work.
Over these three years at Tecstub, she has grown into a seasoned Software Engineer with a knack for handling complex projects. From learning new technologies and frameworks to attending meetups and workshops, Dhara leaves no stone unturned to diversify her technical skills. She has worked on critical modules for our eCommerce projects, such as shipping method integration and commission module. Over the years, she has become proficient in various tools and frameworks, including VueJS, FireBase, and Redis, and worked with several other third-party APIs for various client projects.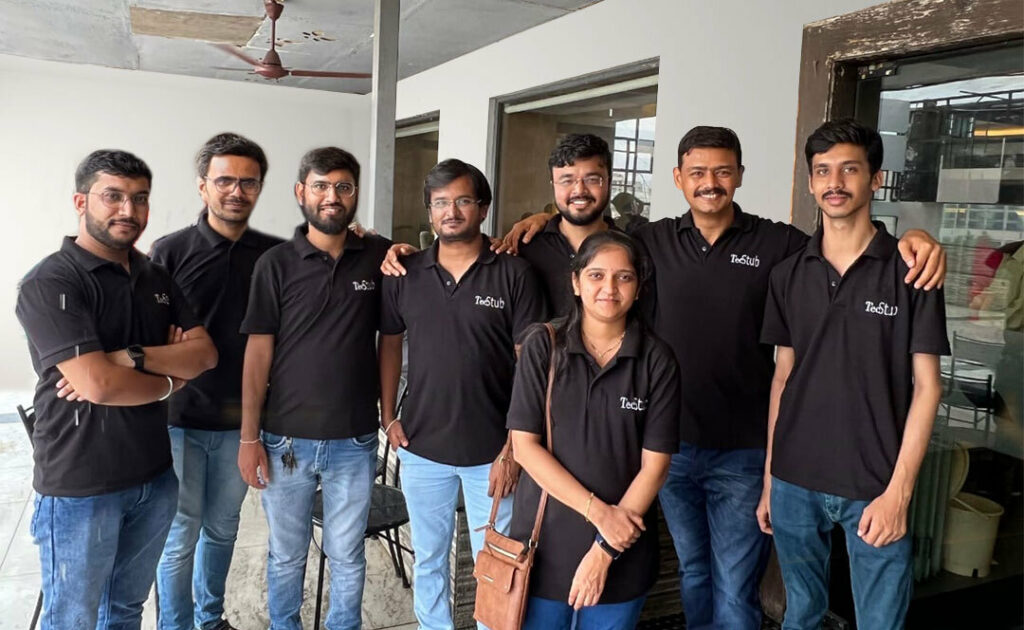 One of the recent projects that she worked on was implementing a complex commission system for a B2B ecommerce application which she refers to as one of the most challenging projects. The idea of the commission process was that some of the customers who buy from the website have pre-assigned sales representatives. The role of the sales representative is to provide their customers with assistance while placing orders, and they are commissioned when these orders are placed.

The sales representatives receive a commission percentage calculated on a pre-defined minimum spend value in a given timeframe which renews daily, monthly, and weekly. Since many orders were coming into the system every day, scaling the existing system to accommodate the complex calculations was a challenge. But she, along with her team, was able to implement it.
The project enabled our clients to streamline their manual commission process, helping them save up to 40-50% of their spending while streamlining the process. Read more about the project right here.
She also mentors freshers at Tecstub and helps them in starting their career journey.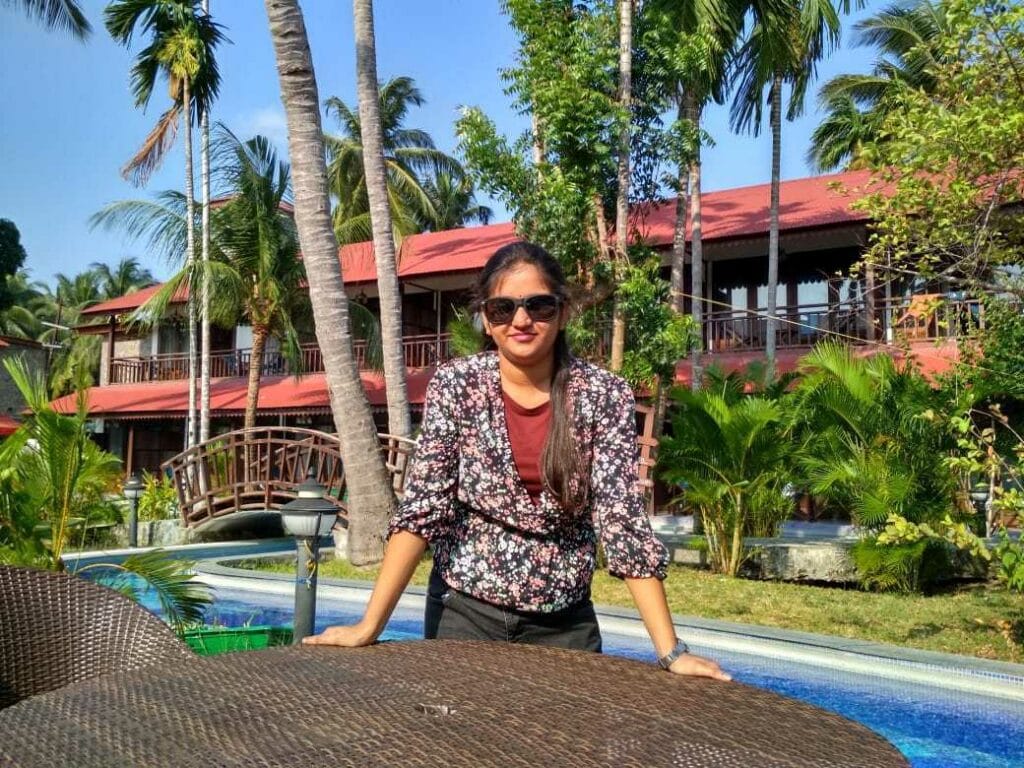 When we asked Dhara about her favorite aspect of working at the organization, she shared that she enjoys the constant stream of exciting technical challenges and the company's Agile work model. She says that software development is usually demanding, but Tecstub's efficient and optimized workflow ensures that employees have ample time to delve deep into each problem, experiment, learn, and deliver the best possible solutions. Her modesty and dedication to the craft are truly inspiring, making her a valuable asset to the Tecstub family.