Hiren Vadher is an iOS mobile app developer at TecStub. He is from Ahmedabad, Gujarat, and joined the TecStub development team in February 2018. Since he started working, he has worked on various technologies such as iOS, Swift, Firebase, Bluetooth technology, Flutter, Dart, UIkit, Storyboard, and Auto Layout. He is passionate about his field of work, enjoys playing chess, and is a health and fitness enthusiast.
So, we connected with Hiren and asked him to take us through a day in his life and share some snippets from his work and personal life. Here is what he shared with us.
Tell us about your role at TecStub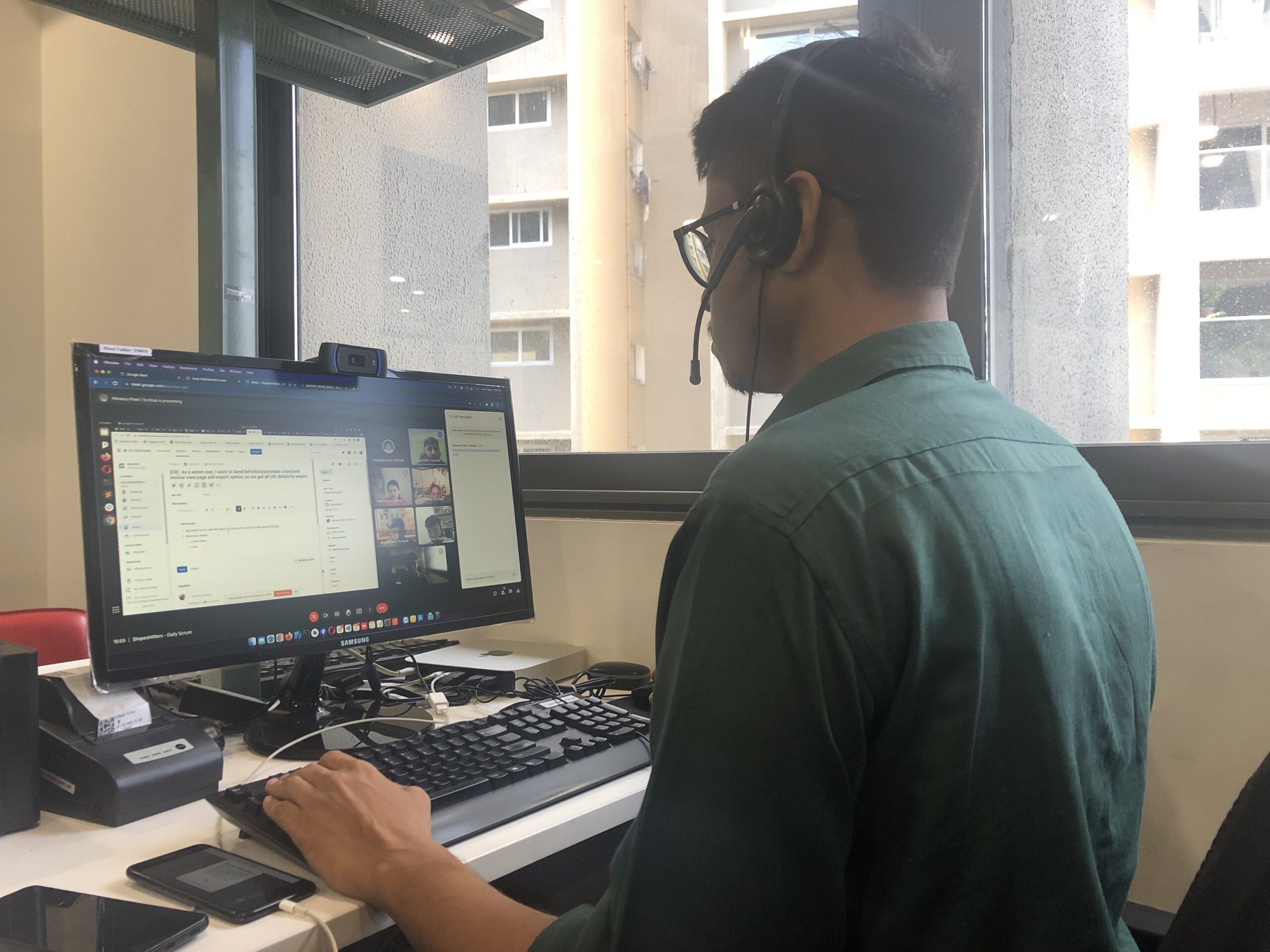 I have worked as a Mobile app developer at Tecstub for the past four years. My role entails developing, testing, and building advanced applications for the iOS platform. Since app development is a continuous process that doesn't end even when the app is published, I continuously work towards improving the application's performance. I also work with cross-functional teams defining, designing, and shipping new features. I am always looking for opportunities to learn new technologies and upskill my technical knowledge, and at Tecstub, I get to do it all. I have felt the freedom to experiment and find plausible solutions is one of the things that makes me enjoy my work.
What does a typical workday look like?
I like to indulge in some outdoor activities as I often have to spend my day sitting for hours. So, I start my day at 6 am with a brisk morning walk, followed by a quick workout and cycling for an hour. After my fitness routine, I read the newspaper and have breakfast with my family.
Once I reach the office, I start by checking my emails and preparing my plan for the day. Then, I log into Jira to review my assigned tasks and issues I might need to discuss in the daily standup meeting. At 10 am, I connect with my team, and we discuss the ongoing project progress and any roadblock that might hinder the work progress. In case of issues, we as a team try to devise an apt solution. At Tecstub, our work methodologies ensure transparency and open communication within teams. As a result, it makes the work progress smoothly. I enjoy the new challenges at work that help me explore the vast landscape of app development.
At 1 pm, I have lunch with my colleagues, and after that, we play fun games to beat the post-lunch blues. At 2.30 pm, we have our backlog refinement meeting, where we discuss any task-related queries and create the plan for subsequent development modules. Whenever I get time, I brush up on my knowledge in my field of work by going through blogs about iOS development.
Before I wrap my work for the day, I check the work progress and make notes for the next day. Then, finally, I head home at 7 pm. Once I reach home, I watch movies or series or spend time with my friends and family.
Want to work with us? Do, visit our career page to explore open positions.