" I have experienced the best of both worlds working from home and the office." – Kushal Patel
Kushal Patel joined TecStub as a fresher in August 2017 as a software developer. Since then, he has worked on various technologies like PHP, Firebase, AWS and GraphQL. He works in hybrid mode, choosing his days to work from home once or twice a week.
Here are a few snippets of how a day in his life looks like at TecStub.
Tell us about your role at Tecstub

As a software engineer at Tecstub, my role involves developing and deploying software modules for various eCommerce platforms. During my five years at Tecstub, I have worked on multiple technologies and tools to create solutions that meet the evolving needs of modern eCommerce businesses and drive business growth. It feels great when we see our solutions being used to automate various labor-intensive processes and solve the complexities that come with an eCommerce business.
What does your typical work day look like?

I usually start my day at 6.30 am, and I like spending some time on my balcony to set the tone of the day right. I try to catch up on the latest news while having my breakfast before I start my work day.
Working at Tecstub
"At TecStub we follow Agile methodology for software development that involves meetings such as stand-up, retrospective and refinement. All these meetings help us stay organised and keep a track of our progress. My day is usually packed with meetings where we connect with our team, discuss the progress, and create the plan for subsequent development modules.
I typically start my work at 9:30 am. The first thing is to check Slack and emails to get an update on the tasks for the day. I also login to Jira and accordingly create my plan for the day and note anything I need to discuss with my team.
At 10 am, we have our daily stand-up meeting where each development team member briefs about what they are working on and discusses any issues that might be blocking the progress. In case of any road blockers, we devise a plan to resolve them. The regular stand-up meetings are quick and last for about 15 minutes.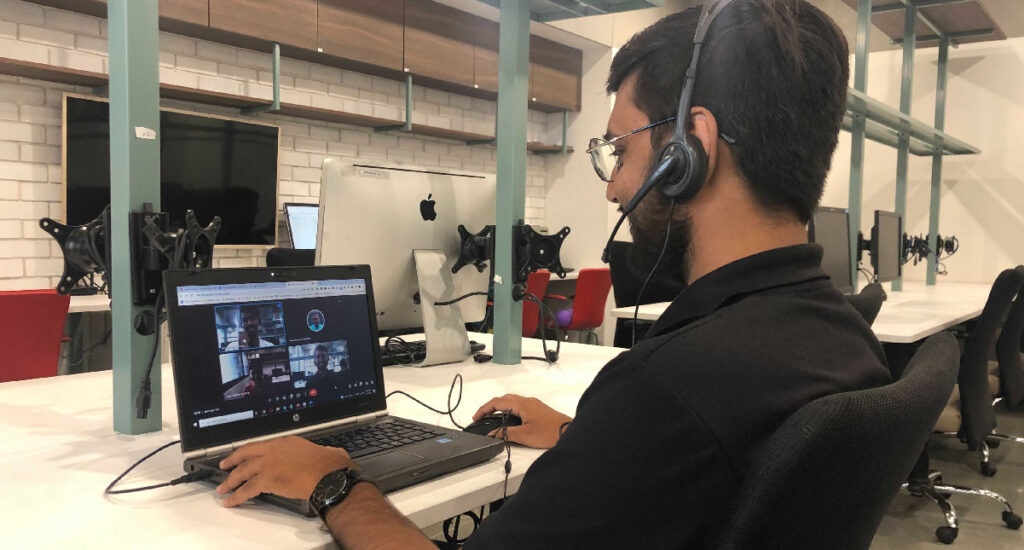 After this, I start coding, and at about 1 pm, I take a break and have my lunch. During this time, I try to unwind by indulging in reading a book or checking the news.
At 3 pm we have our refinement meeting, where we plan our upcoming development modules.
When I work from the office, we usually have a mini tea break at 4 pm accompanied by some chit-chat and snacks.
And then, as the day ends, I note any critical things and log the tasks in Jira and I sign off. After work, I spend time with my family relaxing and scrolling through my phone or reading a book."
Signing off
One thing that working with his team has taught Kushal is the joy of the little things and how a good company culture can positively impact one's overall growth. As the saying goes, "Don't get so busy making a living that you forget to make a life". The flexibility, autonomy and culture of excellence at Tecstub has played a significant role in his personal and professional growth.
We are glad to have Kushal as a part of our team, and we hope he keeps thriving in his role and reaching new heights.
Want to work with us? Check our Php Developer Jobs Opening.