We are thrilled to announce the rebrand of TecStub and its story. We have begun this new chapter to signify our major milestones over the years, our vision for the future, and what we aspire to become.
Our journey
Tecstub started in 2014 with a vision to empower eCommerce businesses to take the first step in their digital transformation journey. Since our inception, we have successfully delivered complex eCommerce business solutions that are both technologically ahead of their time, robust and scalable. When we look back at our journey over these years, we see our clients' and partners' unprecedented growth and the impact they are creating. For example, one of our B2B eCommerce solutions is currently processing 5000+ orders daily and has grown to become a global industry leader.
Over the years of developing eCommerce solutions, we have understood that the right mix of technology, processes, and people is the key to business innovation. It is also our magic sauce to success that has helped us progress and grow.
Why did we rebrand?
Since we have significantly evolved in terms of our expertise and services, our existing branding didn't effectively communicate the same message to our audiences. Therefore we decided to update our story and write a new one that truly resonates with who we are, what we offer, and where we are headed. We wanted to have a brand identity that showcases the expertise we have acquired over the years and aligns with our refined vision, mission, and value proposition.
Our rebranding is much more than a new logo, website, and revised color palette. It defines what we do and who we are at the core as a team. Our team has expanded tenfold since we set foot in the industry, and now have a stronger engineering team of visionaries, engineers, and outliers whose expertise spans diverse skill sets with one aim: to deliver excellence. We have always strived to create a collaborative work environment to empower individual strength and achieve a common goal. Our people are our backbone, and we are continuously honing and building our expertise and skill sets in new-age technologies.
A significant change that has helped us transform our operations is the adoption of Agile software development methodology. It has become an integral part of our culture and has helped us refine and fasten our processes. Also, it was quite early in our journey that we saw the infinite possibilities that technology offers.
Our vision is to develop a digital commerce ecosystem with microservices at the core to enable any business. A digital commerce ecosystem is an integrated set of systems that work together to enable the process of selling and buying. It includes everything from the front end, where the customer visits the website and orders products, to the backend systems that manage the warehouse, logistics, and inventory. All these systems need to work seamlessly to serve customer orders faster and more efficiently. To make this happen, we are constantly innovating, keeping n mind the solutions, and using latest technology frameworks such as Microservices, DevOps, Cloud computing, and more to shape our vision of reimagining eCommerce.
Although we have rebranded, our core values and purpose remains unchanged.
We care deeply about what we do and the impact we have in building a better, more sustainable future for our clients, people, and communities. With commerce at our core, together, we design, build and implement end-to-end solutions to help enterprises move to their 'next'!  
Introducing the new brand identity :
Our Purpose
To deliver on the promise of "Build Together, Build Next!"
We have always believed in being partners with our clients, walking with them in their journey, offering them end-to-end solutions, and helping them grow and scale.  And this is what our tagline conveys  "Build Together, Build Next!"
The new logo and what it represents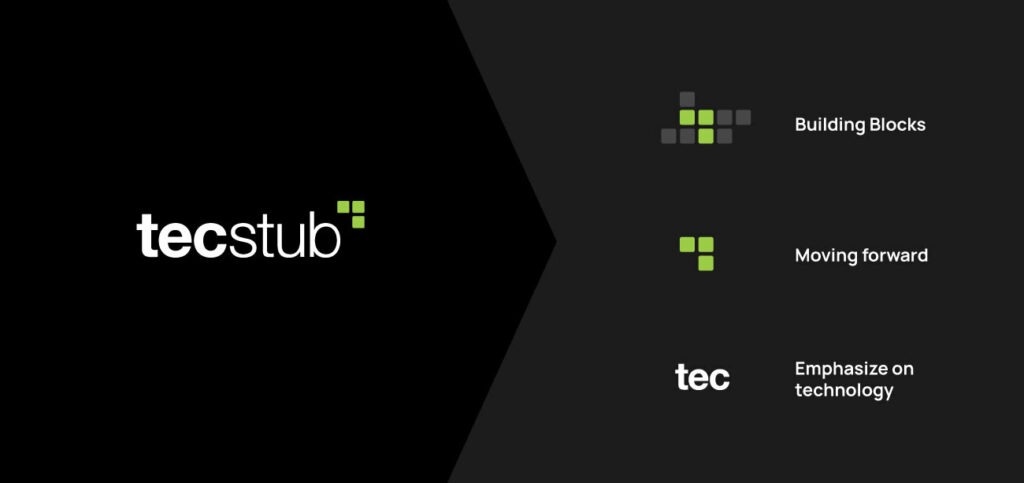 Our logo is our visual identity that communicates our forward thinking approach and vision of helping enterprises move to their next. The TEC part is in bold, depicting our deep expertise in technology, and the building blocks come together as a forward-pointing arrow representing the futuristic nature of the solutions we create.
As we conclude our rebrand story, we would like to thank our employees and customers who have been integral to our journey and helped us become what we are today.

Interested to join our team? Head to our career page for the latest open positions.
For business inquiries, please fill out the form on the contact us page.