u003cdiv class=u0022mainblogcontentu0022u003e
Imagine a day when you casually scroll through Facebook and see an ad suggestion for a product you recently searched for. You click the link to check out the product and end up buying. Or take another situation where you were searching a product on the web and came across a detailed blog centered around that product. You find a link in that blog that takes you to the respective website, and you start checking what they offer.
If you think about it from a marketing perspective, in the first case, a product was sold, and in the second, you came to know about a brand that you would not have known otherwise. Both these cases cater to different touchpoints of a customer's buying journey and go beyond only selling. It is a small snippet of what digital commerce looks like, but it has a lot more to offer that we will discuss in the next section of the blog. So, now let's delve deeper into the what, why, and how of digital commerce for businesses.
What is Digital Commerce ?
Digital commerce is often used with eCommerce interchangeably, but eCommerce is only about selling products online, and digital commerce covers a broader landscape. It spans all the customer touchpoints, right from searching for the product until they make a buying decision. It includes an engaging website design to a consistent user experience across various devices (e.g. on mobile, desktop, browser) to email marketing messages to website content (e.g. blog posts, eBooks, videos etc). The interesting part is that all of this provides customers additional value beyond just selling.
Some of the common examples of digital commerce are :

1.) Product descriptions: A good product description is a part of a digital commerce strategy that helps convince the user to buy a product. It may seem like an insignificant tool, but it hugely impacts the purchasing experience.
2.) Email marketing: The emails are part of the digital commerce that helps you promote your products and offers or let people know of new launches. It helps you reach your customers in a well-targeted approach based on which stage of the buyer's journey they are in.
3.) Blogs and website content: The content shared on the website in the form of blogs, case studies, whitepapers helps with brand awareness, increases traffic to your website and all of this helps you expand your business and visibility.
Why do businesses need Digital Commerce?
Businesses need to evolve with continuously changing consumer behavior. Over the past few years, consumers' buying behavior has changed drastically. Many factors influence customer buying behavior, such as a homepage with personalized recommendations, an interactive website that allows them to view a product thoroughly, or helpful customer support. So businesses need to create strategies that help them address their consumer expectations.
Now let's have a walkthrough of why digital commerce is so important :

1.) Enhance customer experience

As per a report, 66% of customers expect companies to understand their needs. If the user experience is good then it becomes easier for businesses to have more returning customers. And returning customers help retailers increase their orders with minimum effort. An exceptional user experience is one where customers don't have to work hard to find what they need. Incorporating an omnichannel strategy is also something that businesses should consider. The idea is to be present wherever your customer is and able to serve them when needed.

2.) Access to customer insights

When customers use digital platforms, it is easy to store and collect their data. So you can understand your customer's buying behavior, preferences, gaps in your marketing strategy, provide personalized content, and do much more. Some of the other things that it can help you with are:

Predict churn – Consumer insights can help you identify areas where you can improve customer service and potentially decrease customer churn.

Better inventory planning and fewer markdowns : Leveraging consumer insights can help your quantitative inventory forecasting. As a result, you can have more accurate inventory levels and fewer markdowns.

Determine optimal product pricing — 30% of retailers' pricing decisions every year don't align with their customer's paying potential, leading to lost revenue. Retail analytics can help businesses set optimal product pricing to deliver the highest returns.
3.) Keep up with the evolving competition

As technology advances, new competitors come into play, and customer expectations rise. It is when the need to level up your digital commerce game also increases. For example, implementing technologies like AR for better product visualization or chatbots to help solve customer queries instantly.
All of this helps build your brand loyalty and gives the customer reason why they should recommend you to their friends, neighbors, or colleagues.
What technologies play an integral role in Digital Commerce?
 1.) Artificial intelligence and data

About 80% of the companies use AI as a component of their digital commerce strategies.  Artificial intelligence is spearheading the digital transformation in all industries. When integrated into digital commerce, it helps businesses to understand their customers in a better light. It also drives automation in supply chain management. From warehouse automation, predictive forecasting to automation of redundant tasks in the inventory there are a lot of other back-end  operations that AI makes possible.

Some of the popular areas where AI finds its applications are :
Image and voice search

Chatbots for customer service

User behavior

Voice support

Product recommendation

Supply chain management
2.) Augmented Reality

 A technology that helps you bridge the gap between real and virtual environments. AR in the eCommerce space is proving to be a powerful tool that brands use to improve customer experience and build brand loyalty. A significant application of AR is to help customers make confident purchasing decisions by assisting them in viewing products in a 3-D environment. Many brands such as Sephora, Amazon, and Nike leverage AR potential to enhance user experiences.
3.) PWA

Progressive Web App (PWA) is a web application built to run on desktop and mobile devices. It leverages the latest technologies to deliver a native app-like experience to users and runs on any browser.
Why do they play an integral role in Digital commerce? As per a report, 60% of traffic comes from mobile devices. But the conversion rates from a mobile account for only 16%. Many users lose interest in an app during installation – searching, downloading, installing. Google reports that eCommerce websites that switch to PWA's witness a 20% of revenue boost. So, incorporating PWA's in your digital commerce strategy is a smart way to engage your customers without getting them to work too hard.
4.) Personalized content

As per Instapage 74% customers feel frustrated if the website content is not personalized. Efficient Personalization is the star of an eCommerce business strategy that helps you build a unique connection with each of your customers. Data coupled with thorough research about your customer behavior forms the crux of any personalization strategy. When businesses offer personalized content, you provide a great user experience , build customer trust and drive more revenue and sales.
5.) Blending content with commerce

The customers' buying cycle (from research and discovery to buying ) utilizes various resources. A simple example of this could be customers searching the Internet to find the right product or finding solutions to their current concerns. Publishing Commerce content such as buying guides, blogs, whitepapers, or detailed product descriptions is a great way that answers your customer queries organically. For instance, providing customers with a buyer guide article that includes product descriptions, comparisons with similar products, and testimonials. Or product-centric informational pieces that can nudge the customer to buy a specific product or visit a website.

6.) Customer analytics

If you want your marketing to be efficient then a data-driven strategy is a must. Customer analytics refers to data collected about the customers that tell you what they are interacting with, what devices/channels they are using, what tempts them to make decisions, and a lot more. It is an excellent tool for understanding customers' ever-changing behavior and optimizing your digital strategy accordingly. Some of the powerful customer analytics include daily pageviews , bounce rates , avg time spent on webpage etc.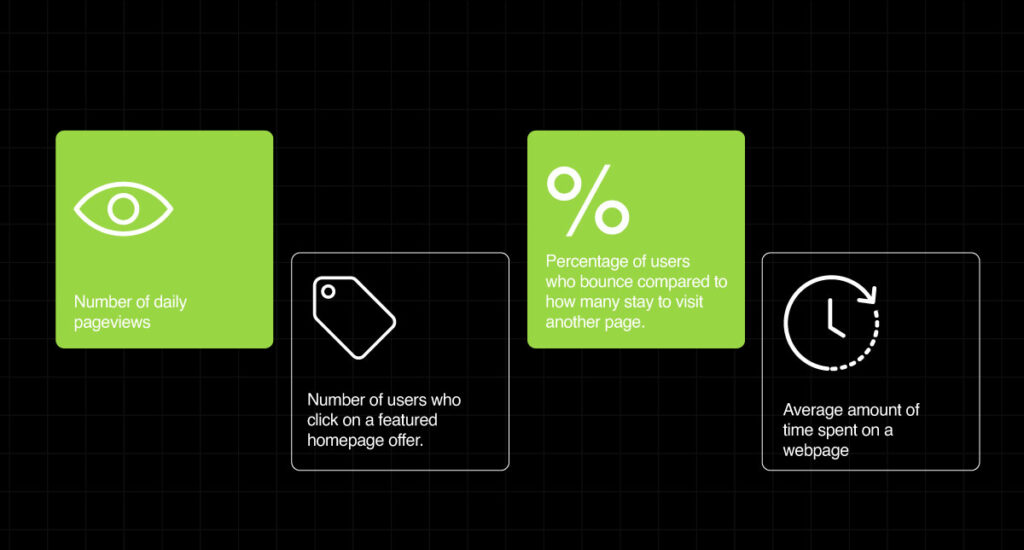 A customized digital commerce solution can help businesses manage their ever-evolving customer demands. The key is using a data-centric approach to understand consumer behavior and leveraging the right set of technologies to improve ROI and conversion rates.
It can be challenging to understand which tools and technologies to consider for your business needs. But with proper assistance from the right partner, you can always find the right solution that works best for your business needs. Drop us an email at [email protected] to start your business transformation journey.
u003c/divu003e