How personalization was a game-changer for
an eCommerce platform that rose its
customer retention rate by 75%

Industry

Mobile Repair

Special Features

Personalization

Region

North America

Year

2014
Our client is the largest wholesale supplier in the mobile repair industry, globally. They sell mobile parts and accessories to retailers, wholesale distributors, and retail shops.
They started providing their services majorly in the U.S and Canada, and expanded with time, providing services worldwide. With more than 19,670 products on their website, they are among the most sought platforms in this domain. They started in 2014, and since then, they have processed massive 3 lakh orders and currently have close to 50,000 customers.
Why did they need to personalize their existing platform?
We have been working with our client for a couple of years now. Over the years, their business has expanded exponentially. But when a company grows, there is an urgent need to continuously improve and scale the performance of the existing system to keep the customers coming back to you. One of the ways to achieve that is through personalization. Today, B2B buyers also expect a seamless and more personalized experience similar to B2C platforms. Personalization has the most positive effect on customer loyalty followed by increased sales and a higher customer retention rate.
The major reason for implementing personalization was that 40 % of the total customers of our client operated on a franchise model and 70% of them wanted personalization features.
The client's buyers were mainly business owners with multi-store franchises. One of the key requirements for us was to provide the ability to view all the inventory across multiple locations for these business owners. There were three major challenges that they wanted to address by personalization features
1

A system to offer customized order processing and shipment to the B2B buyers

2

A centralized buying system that can handle complex workflows

3

Smart and efficient shipping & distribution process
The client chose Tecstub as their strategic partner to help them modernize and scale their existing application. Here is a more in-depth view of the challenges and solutions:
Challenge 1: A system to offer customized order processing and shipment to the B2B buyers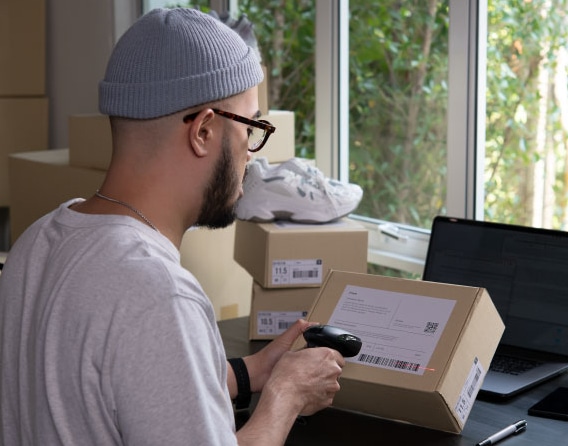 The customers that our client was catering to were usually multiple franchise owners. Each buyer followed their own standard labeling format or unique naming conventions to streamline their inventory and maintain consistency across multiple branches. The labeling format combined barcode, product name, SKU, etc., which varied from buyer to buyer.
Each of these buyers wanted to receive products labeled in their preferred format. It helped them manage their stocks effortlessly, as they will no longer be required to relabel their packages and make them compatible with their existing standard formats. Unfortunately, the existing website lacked features that could help them automate these processes.
Solution & Impact
The newly designed platform offered the buyers an option to create custom labels based on their own standard format. They could now create multiple custom text fields such as barcode, product name, SKU, product id, etc. It allowed the buyers to customize the labels of their shipped packages and easily add/remove different entities as needed.
The process helped the retailers manage their inventory and orders without worrying about relabelling or making them compatible with their business guidelines. It saved them a lot of time and effort that they would have otherwise invested in making it compatible with their systems.
This had a huge impact on improving the website's user experience, resulting in increased returning users and improved brand loyalty.
---
Challenge 2: A centralized buying system that can handle complex workflows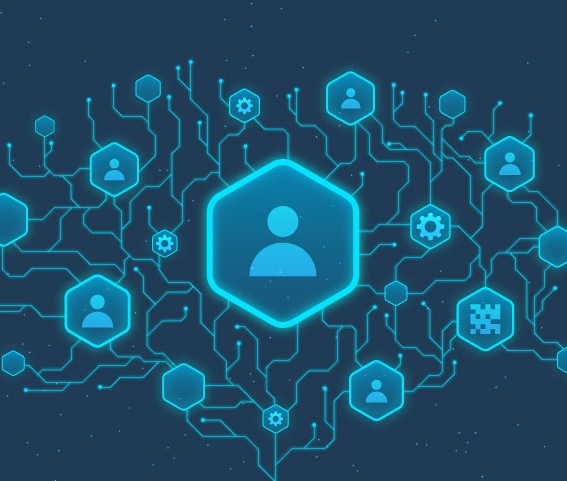 The B2B selling workflow is complex. It involves several decision-makers with different roles and responsibilities. There are people tracking orders, stakeholders whose approval is needed to confirm the purchase, financial authorities who need to approve the payment, etc.
Also, all businesses have a different hierarchy for approval processes. For instance, some businesses might involve a lengthy chain of approvals before an order is placed; some might follow a more simpler one.
To cater to these varying needs of the businesses that our customer served, there was a need for an adequate system that can support multiple user accounts with restrictive access rights.
Solution & Impact
TecStub implemented a centralized buying system to streamline all the purchase and approval processes. As there are multiple parties involved in a single transaction, the new system was able to manage multi-level permissions. It also offered tons of customization options to suit diverse users' needs. Some of the features of this we implemented were:
1.) A master account functionality. It allowed the master user to navigate all of its child accounts. Master user has the authority to approve orders and make any changes that he/she wants to. He/she can also make the payments as needed.
2.) A manager account with access to all the underlying subsidiary accounts.
3.) A subsidiary account that has the authority to add items to the wishlist or save to the cart but cannot place or approve any order.
This feature enabled all the business users to efficiently implement and control their order and approval process and created a positive influence on creating better customer experiences.
---
Challenge 3: Smart and efficient shipping & distribution process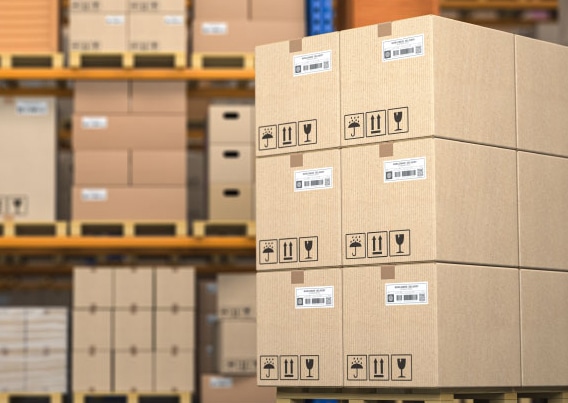 Since B2B businesses are scattered across various geographical locations, distribution is not straightforward. A single order often includes multiple orders with different shipping addresses from different sources. In short, there is a lot of data to consolidate and track for an accurate distribution process.
The existing client's website didn't have any efficient support system to streamline different data sources to guide the distribution process. It also lacked features to identify and bifurcate multiple shipping addresses from a single order placed by a franchise owner for their various locations.
Solution & Impact
The new system automated the distribution process that tracked all the data related to the shipping address, source of the order, and the products that needed to be included. So, even when there were multiple shipping addresses within a single order it was easy to track and allocate orders making distribution much easier, less time-consuming, and cost-effective, saving thousands of dollars in shipping costs.
Result
After the implementation of new personalization features the customer retention rate for the website increased to 75%.

There was also a sharp increase of 100% in online order frequency.

The overall shipping time was reduced and there were significant savings in the shipping cost.